Lee Westwood Is Facing Divorce Payout Of £50M As Mrs. Westwood Accused Him During Their Marriage
Lee Westwood Is Facing Divorce Payout Of £50M As Mrs. Westwood Accused Him During Their Marriage
One of the top British golfers, Lee Westwood is facing the accusation that he is having an affair with his estranged wife.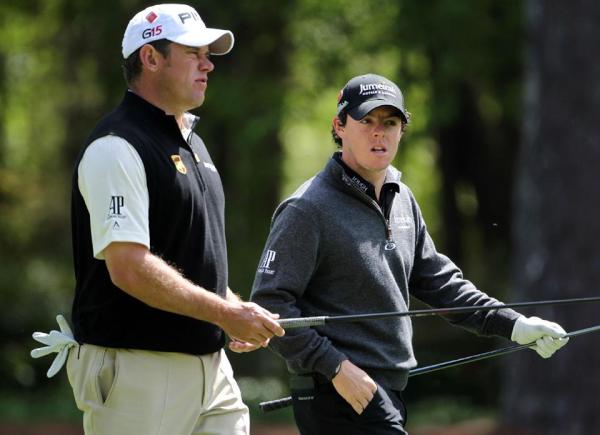 Westwood the team member of The British Ryder Cup faces a divorce battle of £50m with wife Laurae, who is now 42 years old and who accused him of cheating during the 16-year marriage of both. She filed a divorce case against Westwood in Florida.
Ms. Westwood is the sister of Andrew Coltart the Scottish Ryder Cup player, in the paper, cited the 'misconduct', and with this is understood that she has strong doubt on Westwood that he has an extra-marital affairs, the report of this was published in The Sun.
A member of the family told the newspaper that "The entire thing is a mess. Both Lee and his wife have made the claim and have accused each. Now, for the court, it is unfortunate to decide how the entire things will end up."
Where Lee, who is now 44 years old deny the charges of cheating during the marriage put by his wife.

The former number one player in the world has taken the prize money of £50 m during his career and he earns approximately £5m in sponsorship deals every year.
Lee has two children with his wife, Sam, who is 16-year and Poppy, who is 12-year.
Mrs. Westwood has put a strong charge on Lee about the cheating in marriage and she seems in no mood to leverage Lee. So, in coming days the problem of former Ryder Cup winner is going to increase.
Moreover, it would be interesting to know whether the allegation of Mrs. Westwood is genuine or not. According to Mrs. Westwood, Lee cheated her before 2015.